MOBILE APPLICATION
Most Advanced, Secure, and Efficient Mobile App Development Services
TheVyom Technology is a renowned mobile app development company in India that offers a comprehensive range of mobile app design, development, integration, maintenance, and support services. We deliver the best services and solutions for mobile application development from conceptualization to its successful launch in the app store or play store.
We have a team of experienced mobile app developers and UI/UX designers to create stunning and functionally rich mobile apps to accomplish your business objectives. Whether you require a business app to streamline your complex operations or launch a gaming app, we have the expertise to proffer you the best app development solution in a cost-efficient way.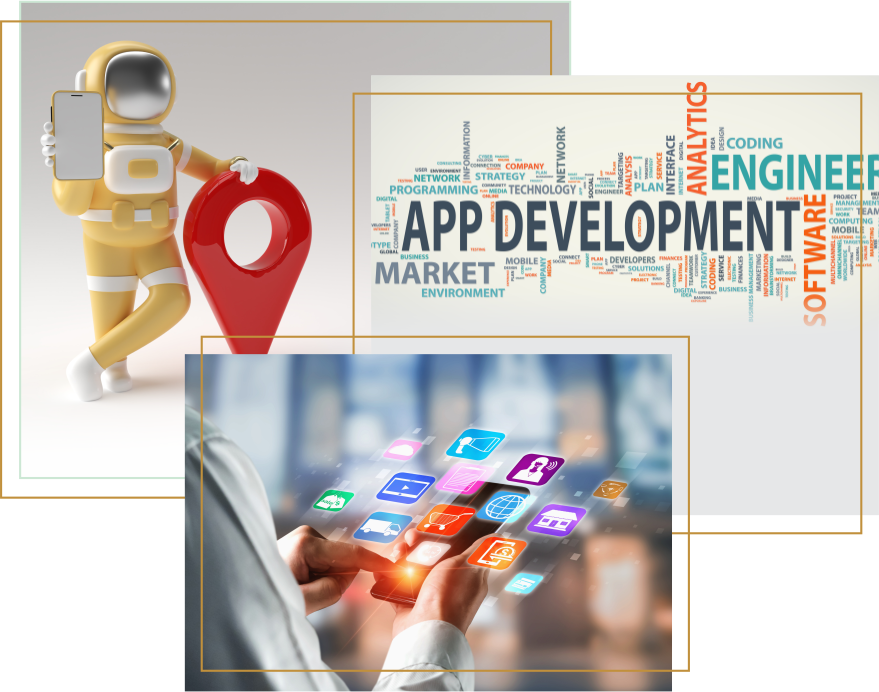 ---
Our Mobile Application Development Services
We offer a gamut of mobile app development services such as custom iOS app development, Android Application development, UI/UX design, native mobile app development, cross-platform mobile application development, progressive app development, and more. We suggest the most innovative solutions, from creating innovative app concepts to choosing the right technology and platform for app development.
We have a team of veteran mobile app developers having the experience to work with different industries for their bespoke mobile application development needs such as healthcare, social networking, education, e-commerce, gaming, entertainment, business, travel & hospitality, lifestyle, and utility, and many others.
---
Why TheVyom Technology?
As a prominent mobile application development company, we have proficiency in comprehending your bespoke requirement to design a feature-rich mobile app that enhances the productivity & proficiency of your complex business operations.
---
With advanced functionalities and user-friendly app navigation, we consider each aspect of the app carefully to make it seamless and successful. We make a thorough study of your requirements before commencing your projects, such as your target audience, the expectations of your end-users, the most appropriate platform and technology for your app, the cost for app development, security measures, and several others.
We keep stringent watch at each stage of app development to deliver our customers a trouble-free app solution. We utilize the most recent app development methodology like agile development process, transparent work approach, and the latest app development tools and technology to give our customers techno-driven mobile app development services with consistent support.