WEBSITE DESIGN
One-stop Web Designing Services to Give Your Business Global Identity
Thevyom Technology is one of the leading Web design Companies in India that offers a complete range of web designing and development services to its customers. Designing any website requires designing skills, graphic design, UI/UX design, knowledge of the latest web designing tools and technology, as well as, the latest trend in web design. It also involves knowledge of designing SEO-friendly websites.
At Thevyom Technology, we have a team of professional web designers and graphic designers with proficiency in designing a stunning and appealing website for your business. We suggest the best platform and technology for designing your website based on your bespoke needs. We offer the best web design and mobile app design solutions to any types of business, from small & mid-sized business to big organizations. Whether you want to deliver your business information, promote brands, or sell your products online, we deliver a result-oriented web design solution that best meets your business objectives.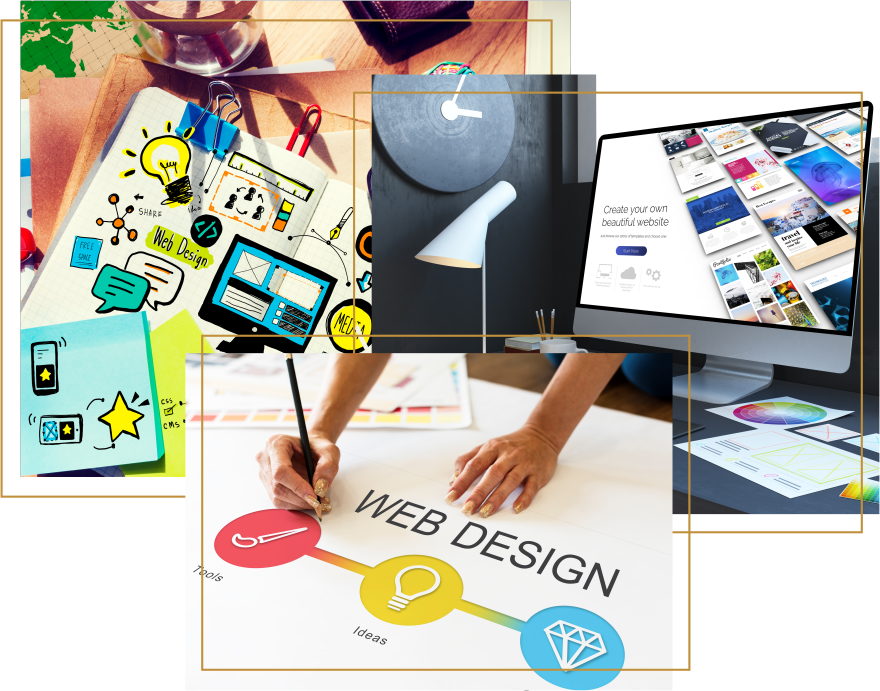 ---
Our Website Design Services
We offer one-stop web designing services that include static web design, e-commerce web design, dynamic web design, CMS website designing, small business website, responsive web design, WordPress website, corporate website, portal development, custom web UI design, mobile app design, SEO friendly website designing and many more. Our web designers are experts in understanding the prime requirement of your business to design an engaging and appealing website.
---
Our Proven Web Design Methodology
We utilize a step-by-step web design process from designing a full-proof layout to successfully installing a website on the world wide web. First, we understand your goal for website design. Once we comprehend your website design needs, such as, offering services, promoting your brands, or any else. Then we identify scope means how many pages you require, what information you need to include in your site, what functionalities and features require, and other elements to add. Based on the scope of your website, we deliver your website designing task to our expert web designers.
---
With the designing process, we create SEO-friendly and high-quality content to appeal to your target audience and search engines. After integration of designing and coding, we perform thorough test of your website to check all features and functionalities work efficiently or not. Perform broken link tests, validate code & CSS, and other checks for making your website seamless before its successful launch.