SOCIAL MEDIA
Looking for the Best Social Media Marketing Services?
Enhance Your Brand Reputation & Web Traffic with Best Social Media Marketing Services
Social Media Marketing is a best practice to grow your business in the domestic and international markets. With the increasing use of social media, organizations need to adopt the latest trend to stay connected with their target audience. Social media such as Instagram, Facebook, Twitter, and LinkedIn are popular networks that you can utilize to enhance your brand awareness.
At TheVyom Technology, we offer businesses the best Social Media Marketing Services to increase their brand reputation and website traffic and boost potential leads & sales of their business. We have the proficiency to choose the best social media platform based on your business type, size, and the future requirement to deliver the best social media services and solutions.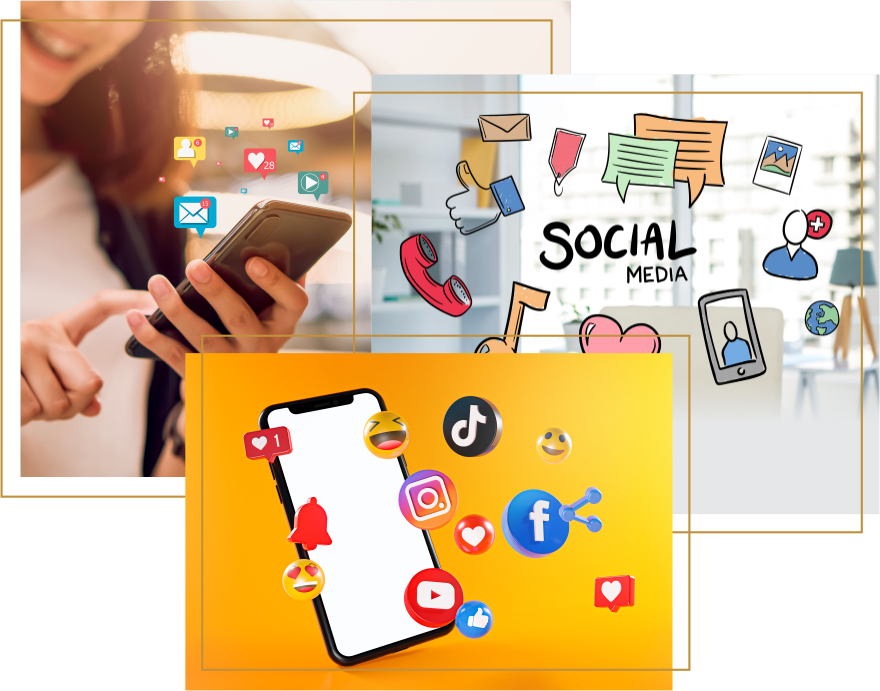 ---
Our Social Media Services
At TheVyom Technology, we understand the bespoke need of your business to create a successful social media marketing campaign. Our veteran team of social media experts has the proficiency to work with different industries, from small enterprises to large-sized businesses. Creating a foolproof campaign for your social media marketing needs strategic planning and in-depth research of your target market, end-users, consumer demography, and several other aspects.
We make throughout study before designing any campaign and understand which social media platforms meet your business requirement. We provide result oriented SMM services that give you the best returns on your investment.
---
Why TheVyom Technology
To grow your business, you should stay connected with your existing customers and find new customers. Social media is a fast and efficient media that gives you the best outcomes for your efforts. Our SMM experts are skilled to build your brand reputation by increasing the number of followers in your social media groups, strengthen relationships with them by providing them an engaging experience and increase your website traffic.
Social media marketing requires know-how to understand the latest social media trend and the mindset of your end-users. At Vyom Technology, we deliver the best social media marketing services using the most advanced social media marketing tools and techniques to give our customers the advantage of the advanced technology and expertise of our proficient social media marketing professionals.